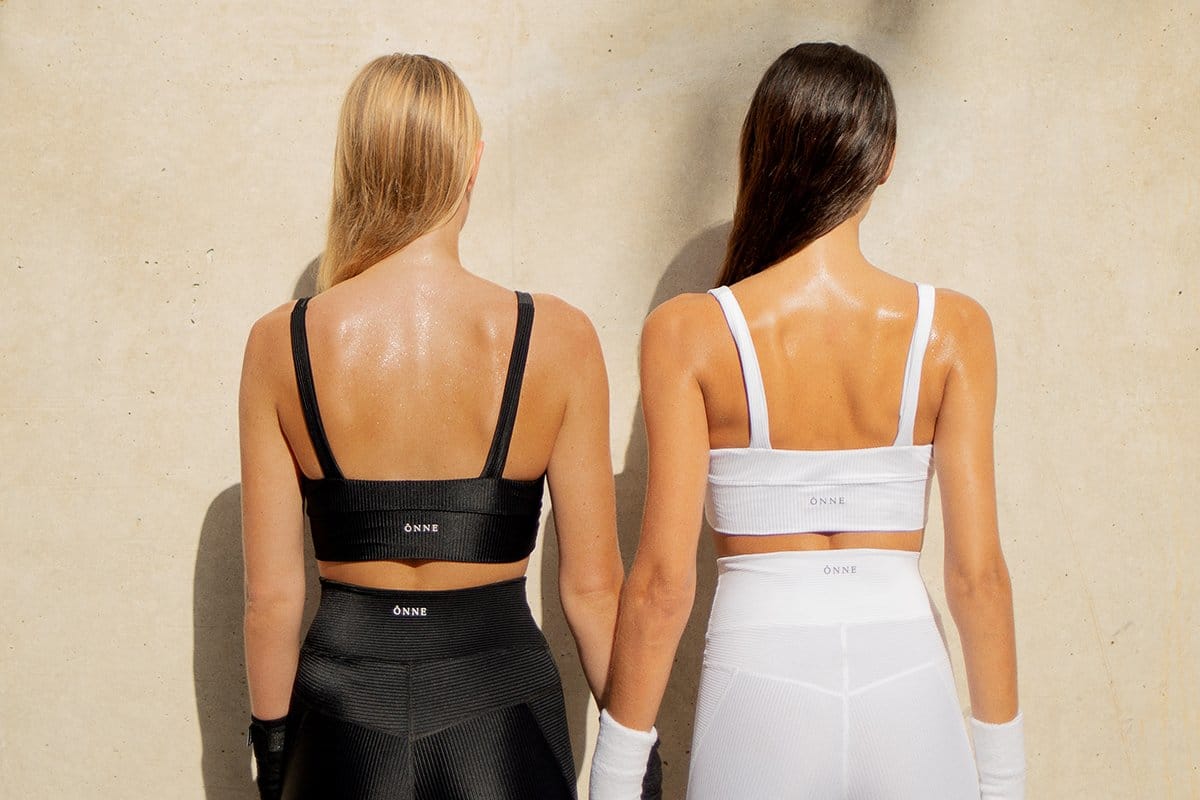 This is how the Activewear garments are worn on the street.
The 'Black&White', will be your perfect match: learn to combine it as an expert.B&W, it is the most classic and timeless colour combination. Hereafter and from Ônne, we propose you three different looks in black and white where the Activewear designs are the
protagonists.
One
of the "never go out" styles, is the jacket and trousers suit. During the last few seasons we have seen, both on the catwalks and on the streets, that the perfect combination is the jacket with a sports bra. By reinterpreting the look of the top model Emily Ratajkowski, this is when we suggest you the Ady Top with a V-neck and open back. A closet basic.
Get inspired by the catwalk's look of Kaia Gerber and go for the most sober elegance without giving up the comfort guaranteed by a high-waisted legging like Zoe of Ônne. Add a touch of glamour with a jewelled top.Finally, the sports shorts are, season after season, a MUST piece in any "fashion addicted" closet.
Worldwide bloggers and influencers with their unique styles, are breaking the ground in terms of urban fashion. Designs with an elastic band like the Jane Short, which are comfortable and versatile, perfectly fit to the silhouette. A secret? Monochromatic looks are a hit, and the blazer is their best ally.