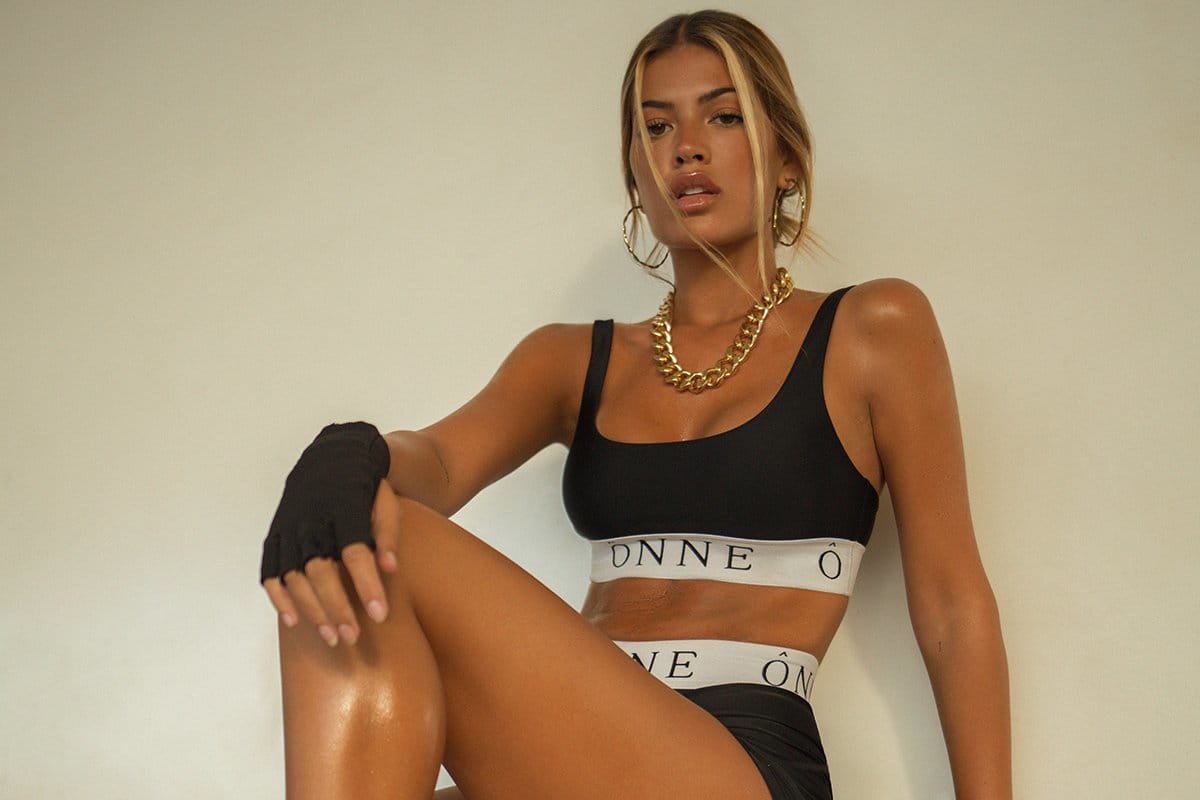 The (Kardashian-approved) manual on how to be the best dressed at the gym
One glimpse at the social media accounts of the most famous sisters on the planet is enough to tell us what the most viral fitness trends are going to be. In this post, we'll show you how to follow them.
The Kardashian sisters have been writing the book on the American Dream for years. How? Through the phenomenon of their own reality TV show, with the launch of their numerous businesses that have become
super-sellers
, and by having the support of those who make up the core of the fashion industry.
In the last few years, Kim Kardashian and her sisters have become the women who allure the most powerful fashion editors and creators for a reason: basically everything they wear becomes a trend. It's already happened with bike shorts, tube dresses, and monochromatic looks, along with many others.
Kim, Kourtney, Khloe, Kendall and Kylie are able to influence the rest of the planet with their attire, and although each has her own personality, all of the sisters have something in common: their passion for transitioning their athletic clothes to the streetwear universe, elevating sweatpants to the category of cult status. When the Kardashians set foot in the gym, they know they prefer minimalist looks in neutral tones which are reminiscent of the nineties.
Above all, they like black and white, as well as the full spectrum of grays, and of course cream tones: beiges, browns and nudes, which have been some of the winning looks for the most famous socialites on the planet. They're also some of the easiest colors to combine together, although they like to wear them in monochrome.
The silhouettes of their workout looks don't fool us either. They unequivocally transport us to the trends that dominated the nineties with their minimalist design and with little adornment. Standouts are the ankle-length leggings, cycling shorts, like the ones that Lady Di wore decades ago, and of course the tank tops they're wearing when the paparazzi photograph them in their day-to-day lives, and which they combine with oversized blazers when they attend various types of events.
At Ônne, we identify with the Kardashians' lifestyles, and with our pieces, you have the ability to create a viral look. We suggest minimalist designs with a serene color palette, an empowering statement, and an unconventional fabric in activewear that's similar to ribbing to make you the envy of all of your workout friends.
If you're thinking about creating your gym look, it's important to choose pieces that are technical, breathable and quick-drying, as well as light and versatile (which can be used for different activities) like these.
They say that looking good when exercising helps you gain confidence and to face your workout with as much strength as possible.
Our advice? "Less is more." Words of a Kardashian.