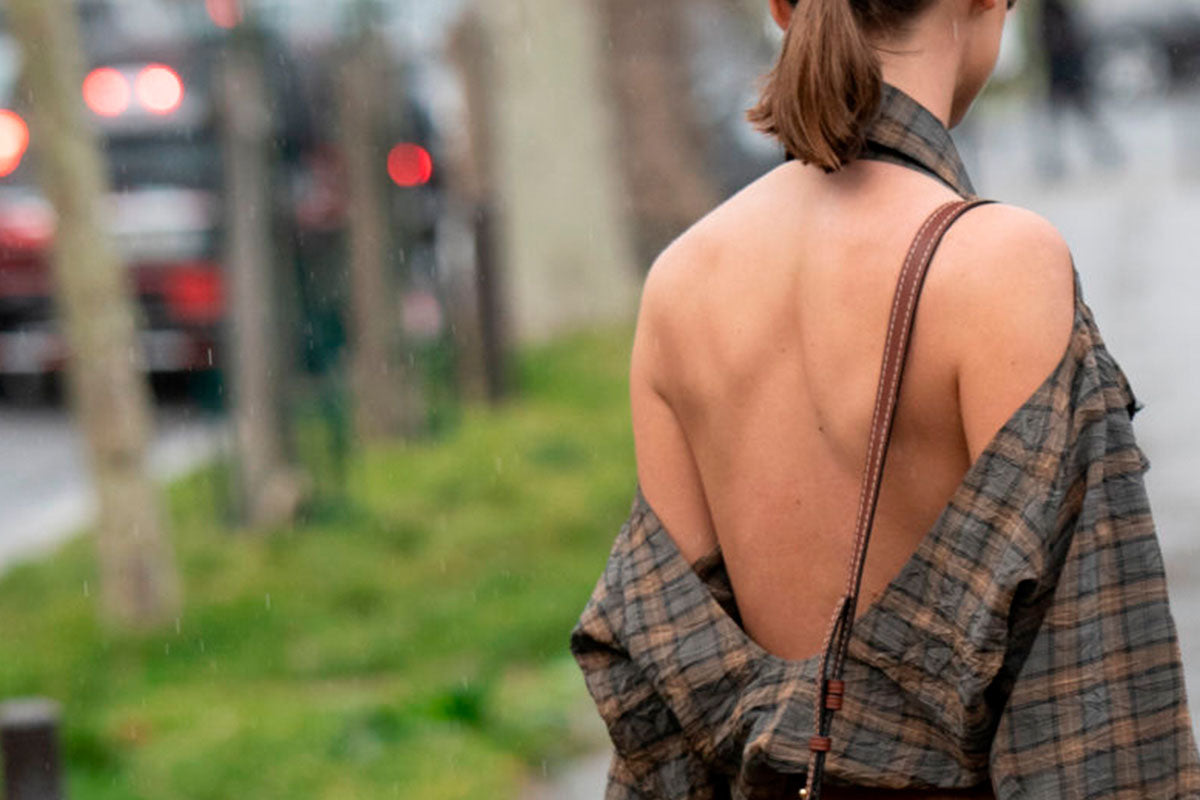 The fashion editor of Vogue, Sophia Roe, inspires us with her daily looks.
---
Going sustainable: the one piece is the new bodysuit.
To offset a look as masculine as Sophia's, a traditionally feminine garment like our Tessa one-piece will give her that sexy touch and at the same time set her outfit apart.
The crop top, the reigning trend for Fall-Winter 21/22.
The crop top is one of the trends that will be a hit during the fall-winter 21/22 season. Our top, Ava, is perfect to complete such a sober look, as its unconventional design combined with the simplicity of neutral colors will make your outfit look balanced.
B&W is the most classic and successful combination at the same time.
The perfect combination in which you will always make Mix&Match and in where the details are the most important. Sophia Roe reveals her top giving it the same protagonism as the rest of the clothes in her outfit. For this looks, a triangular design like the Rony top, will make you feel comfortable, elegant and sexy.