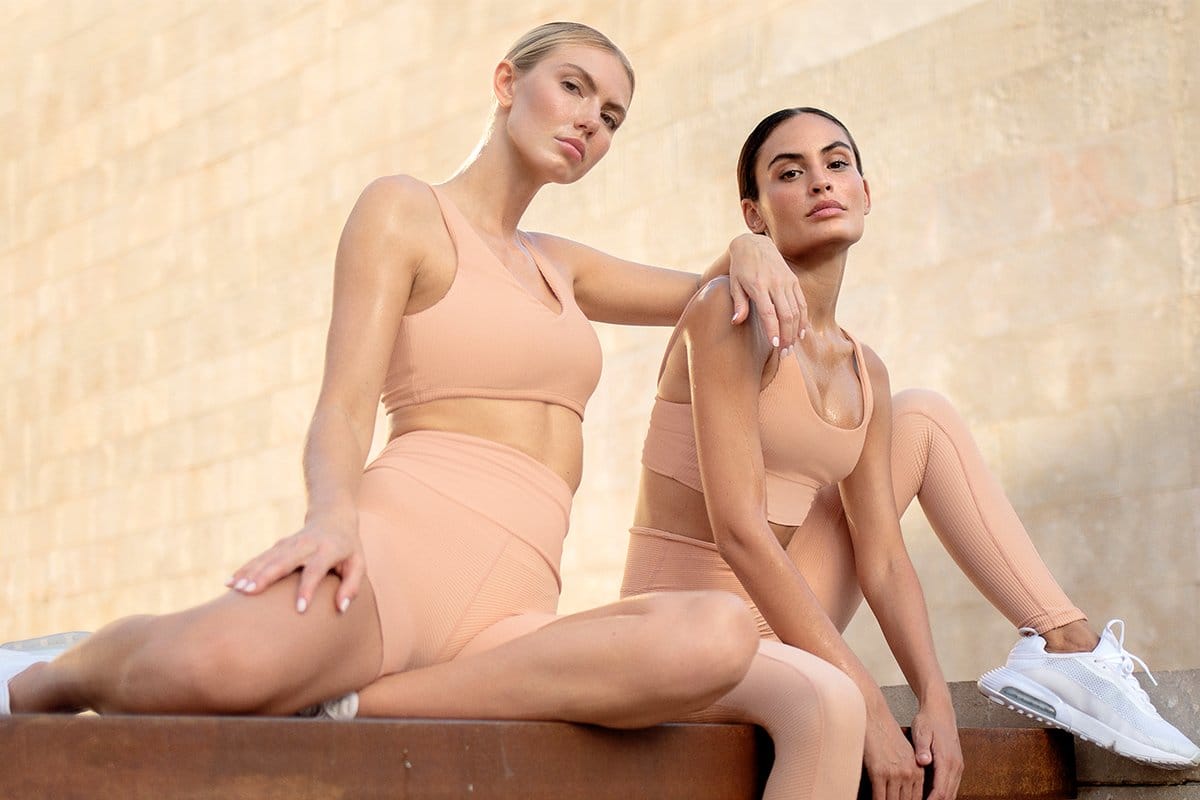 The comfortable but fashionable look has won the award for excellence: meet the most fashion sporty look!
For a comfy look to be complete, it doesn't only have to meet the requirement for comfort, it also has to be beautiful and stylish; and Ônne's new Activewear collection meets those three requirements. Yes, you have heard correctly, Instagram has turned gym looks into star garments of their street outfits, taking from them their most sensual, attractive, and even sophisticated side.
We are aware that there is a large number of women who do not dare to disassociate these types of garments from sports aesthetics, but we are sure that after seeing the designs that we propose from the hands of top influencers, you won't be able to imagine how great you will look in them. 
Since we have the most beautiful collection of activewear, we recommend that you take note so that they serve as inspiration for your next walks.
Total white look.
White leggings may have their detractors, but when it comes to the truth, they give the most stylish looks. Remember those days when you hated total white beyond the gym? This was until you visualized them in JLo's or Olivia Culpo's looks, who have taken out their most elegant side combining them in a great way to get a total look. Have you already imagined yourself with these outfits both inside and outside home?
Everything to black!
It is a known truth that the black color is the one that most stylizes the figure and a safe bet wherever you go, so leggings of this hue are the most flattering. With a matching top, they are wardrobe bottom garments with infinite combinations. Rosie Huntington is the perfect ambassador for the total black look. For autumn, winter, spring, and summer, black is an essential basic.
The tights of the moment.
Since the good weather is here, Ônne Activewear offers you the coolest alternative to leggings for the coming months: cycling tights.
The Kardashians started this trend, they initially were teenage girls who wore this kind of outfits in the early '90s. Now, these shorts return and they seem cooler than ever, as you can wear them with anything you'd like. 
Tip: Combine them with anything, such as shirts and stilettos, and you'll be wearing a true Bella Hadid style.