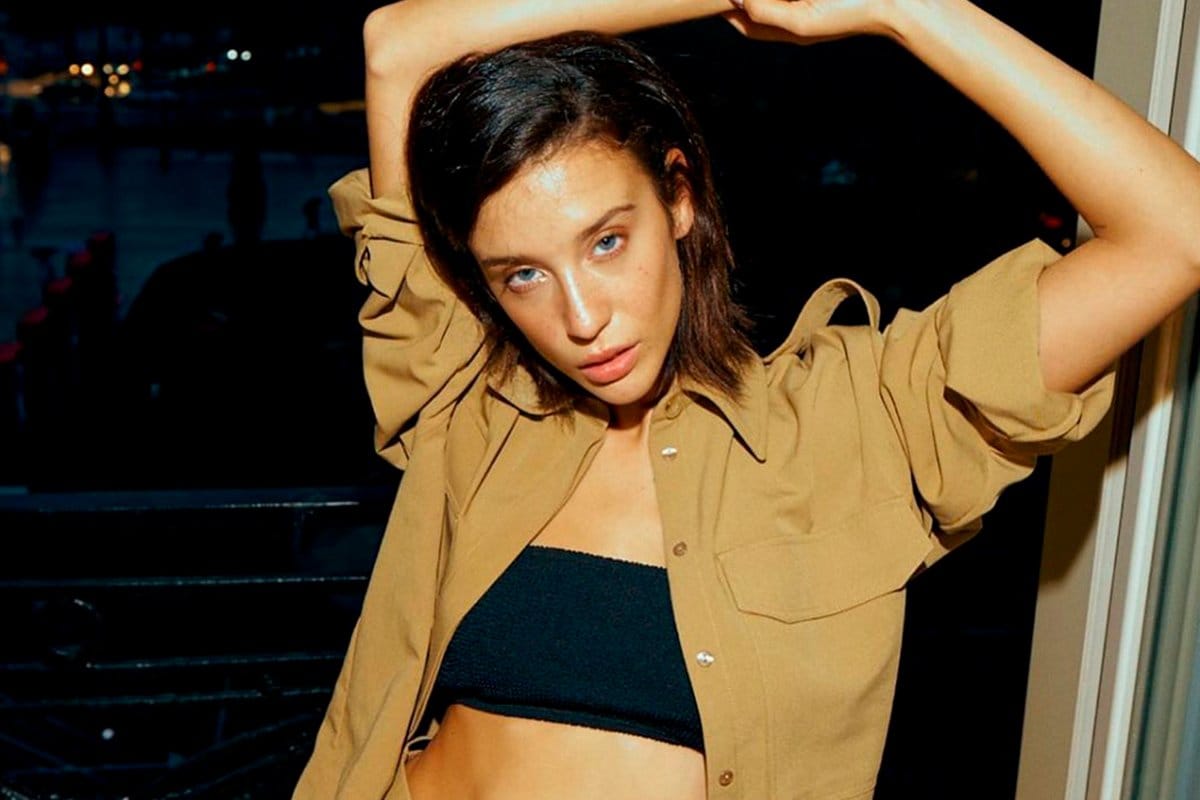 Elite's Maria Pedraza has the bathing suit top that you'll want to wear with all your fall looks.
The actress embraces the "beach-to-bar" trend with a ribbed top (crinkle/towel) from the Ônne swimwear collection
Maria Pedraza (Madrid, 1996) has become a style icon in record time. Everything that the Elite, Toy Boy, and Money Heist actress puts on turns into a trend. The latest example was her arrival at the 68th Edition of the San Sebastian Film Festival, when Pedraza stunned us with an original look in which she wore two pieces by MVP Wardrobe, Balmain shoes, and a Bulgari bag, all of which highlighted her black ribbed top.
The bandeau, which showed her toned abs, belongs to the swimwear collection from Ônne and is proof that the "beach-to-bar" trend, or taking bathing suits and bikinis beyond the beach or the pool, is a winning bet. As lingerie is already a typical part of many street looks, it was only a question of time before bathing suits claimed a spot in the day-to-day wardrobe.
To be exact, we saw Pedraza with the Maurice Crinkle top from Ônne when she arrived in San Sebastian. It's a classic bandeau top, finished in crinkle fabric, with double lining to stay securely in place. The best part? You can get it now, and for only 36 euros since it's on sale on our website.
As with all of our brand's pieces, the top that Maria Pedraza wore is made with our commitment to long-lasting quality. In each one of our designs, we transmit a basic principle of style: less is more. Out of this idea, an eclectic and versatile collection was created, made up of high-waisted and thong panties, bandeau swim tops, lingerie-inspired tops and '90s-style sports bras, among other items.
Check them out here
The minimalist narrative is also present in the serene color palette, far from the dizzying patterns that dominate the swimwear fashion universe. Available in three colors, white, black, and garnet, the Maurice top is made of nylon and spandex, but has the appearance of ribbing, which means that it's just as perfect to wear for a dip as it is to look stunning at a press junket. Or for a dinner with friends—something that's more likely to happen. It works perfectly with both tailored and cargo-style pants. And why not with a shirt jacket or even a blazer? Since this top is already one of our best sellers, Maria wearing it is just another reason to want it in our closets...
What color are you getting?