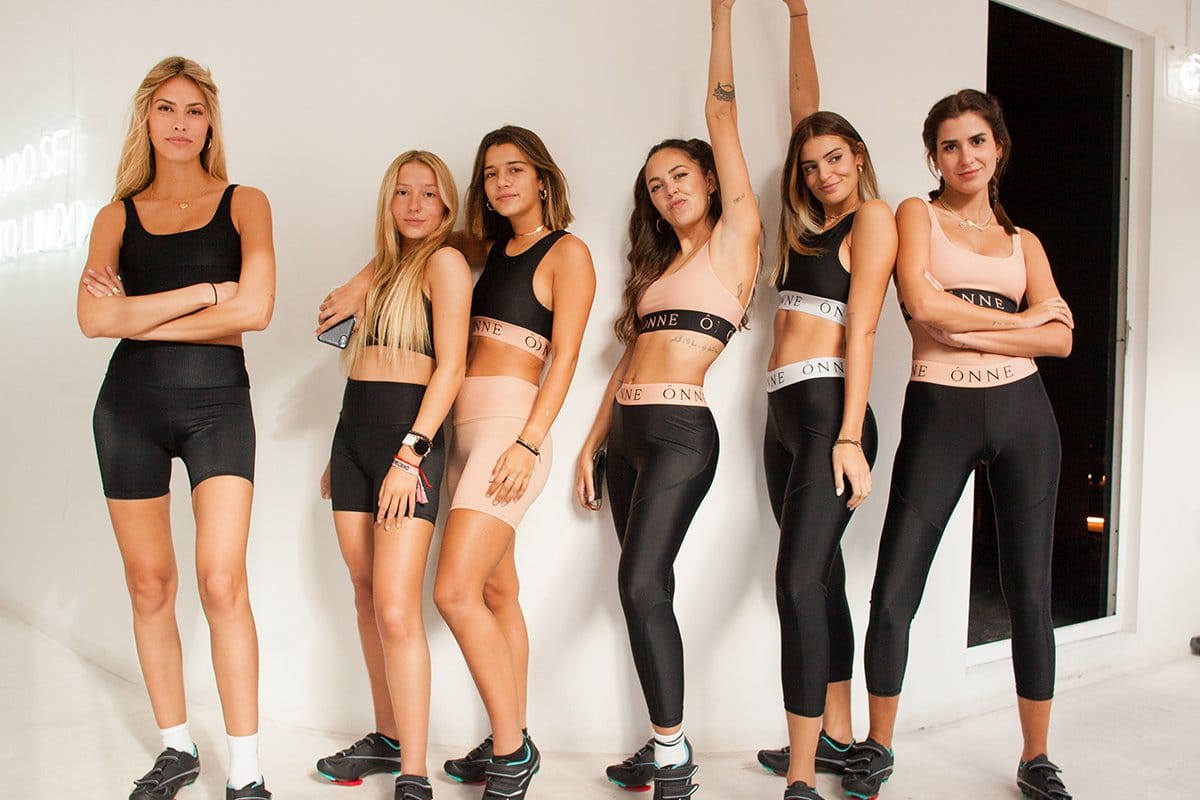 Check it out! The best places for a healthy lifestyle in Madrid
This past October 5, we, together with Síclo and Roots, celebrated an event to introduce the Ônne Activewear Collection to the press and influencers.
Just before the city of Madrid enforced the new mobility and activity restrictions due to the rise in Covid-19 cases—literally 5 hours earlier—we celebrated our first event in the capital. It was a small gathering with a reduced capacity in which all of the hygienic, distancing and security measures were taken and one in which we hoped all of the brand's friends could experience the fitness program that everyone is talking about in the city.
At Síclo (
Calle de Fernando VI, 23
)
, the Ônne team got together with several journalists and influencers so they could discover Ônne's activewear options, from the staples in Rib to the latest designs that are reviving the Tie Dye print.
Friends like Mery Turiel, Susana Molina and Andrea Rueda tried it all, and these are the shots from their experience.
The most exciting workout program in Madrid
A lot of us embraced working out in lockdown, but let's be real, it's not the same to do a bunch of exercises in the living room of your home as it is to be pedaling to the rhythm of J Balvin.
That's exactly what indoor cycling classes are all about at one of the most exclusive fitness studios in Madrid. Nightclub lights, reggaeton, trap and urban beats come together to create an unforgettable, and above all effective, fitness experience. The concept at
Síclo
, which has been established in Mexico for several years, combines indoor cycling workouts with the best music, something that, far from being a simple backing track, makes up the foundation of the exercise. And it works: in one hour at high intensity, you can burn up to 800 calories.
If you want to stay fit while in the midst of the pandemic, which still hasn't subsided, you can do it from home. Now the brand has gone even further by launching a smartphone app, Síclo+, which allows you to get the studio experience wherever you are.

All of our guests pedaled for more than an hour, showing how Ônne activewear works for the highest intensity workouts.

Healthy Food
What better way to recoup energy than with a healthy snack? At

Roots Lamarca
(
Calle de Fernando VI, 10, Local 4,
) they serve the best healthy food in the city. It's become one of the places to be, where you can see and be seen. Its appetizing (and healthy) menu is made up of organic and eco-friendly dishes, and the best part is that they only work with local suppliers and fruits and vegetables that are in season. We love it!
Traditional lemonade, as well as another called Black Elixir, which is made with a base of activated charcoal and stevia extract, was the best fuel to replenish strength, combined, of course, with
the tastiest plant-based cakes, free of flour, refined sugars, dairy and eggs. Our favorite? The banana muffin.