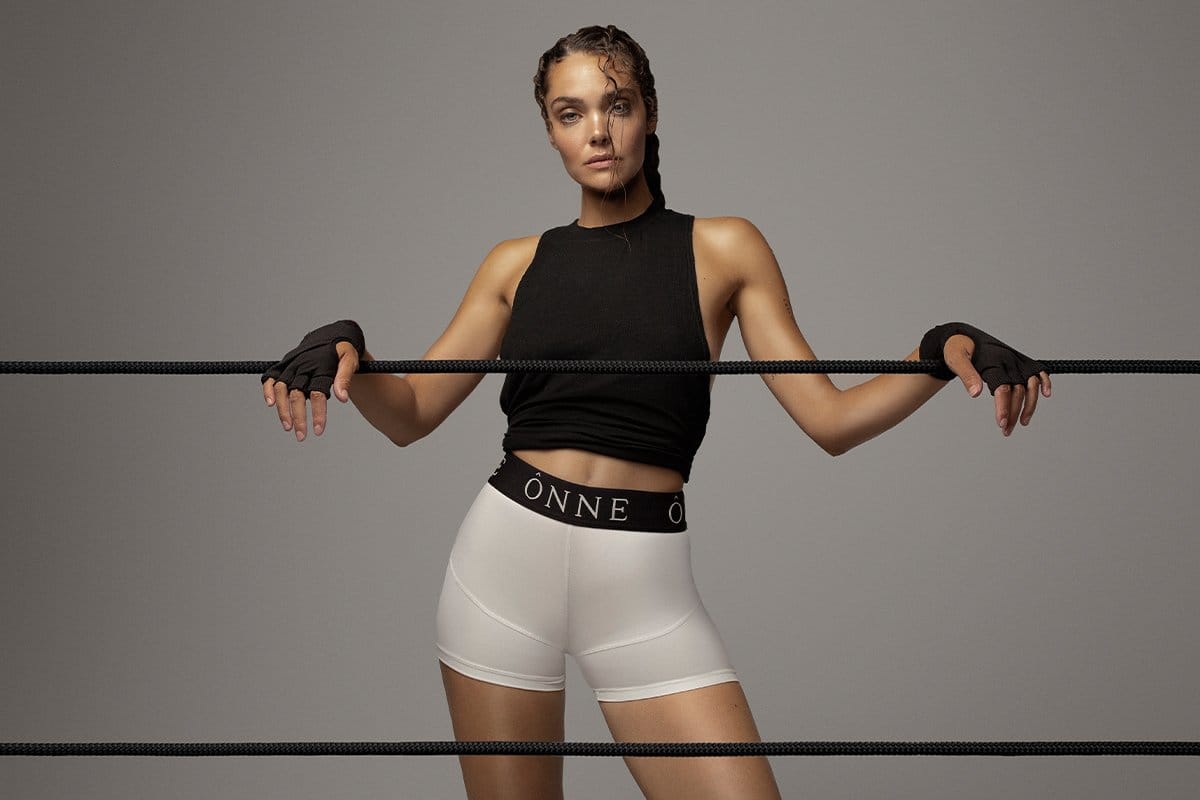 Boxing: Reasons to include it in your exercise routine.
By now, all of you have probably realized that boxing is the on-trend sport with many of our favorite models and celebrities: Karlie Kloss, Gigi Hadid and Shay Mitchell have filled their Instagram walls with photos and videos of them as they practice their favorite sport.
Back in 2011, Adriana Lima was a pioneer and already punching the bag. But it wasn't until 2016 when other leading beauties like Gisele Bündchen and Karlie Kloss decided to include boxing exercises in their fitness routine... To this day there's no actress, top model or Victoria's Secret angel who hasn't stepped into a ring and recorded a Tik Tok video to upload on their Social Media, and Ônne has the perfect look to grab the attention of all your followers.
What is it about this sport that gets us all hooked?
Boxing is a contact sport in which basic boxing exercises and techniques are mixed with cardiovascular training circuits. This improves physical fitness and exercises your heart. Plus, and this is what gets top celebrities really hooked, each session burns a huge number of calories, your muscles become defined and, if practiced regularly, your stamina, coordination and speed are increased.
Boxing tones arms and core, plus it relaxes, eliminates stress, reduces tension, and radically increases your ability to react, your confidence and your concentration. Few other physical activities allow you to switch off so completely from everyday stress! And, when you finish, you'll feel like your muscle have really worked hard, you'll have released a lot of adrenaline and had enormous fun.
What's more, this sport is the most recommended, even more than swimming, for helping to prevent back pain. One of the great advantages that boxing has for women, and the reason why it's practiced by so many models, is that it doesn't make you big. It tones, firms, and puts everything in its place, plus it's tremendously effective in often problem areas like arms, abdomen, chest, buttocks and legs, without making them larger.
To start boxing, put on your Ônne look and you'll only have to train two days a week to start seeing results; in a couple of months you'll start to notice some real physical changes! But don't forget to combine it with a good diet and lots of quality rest. Come on, us girls are warriors!