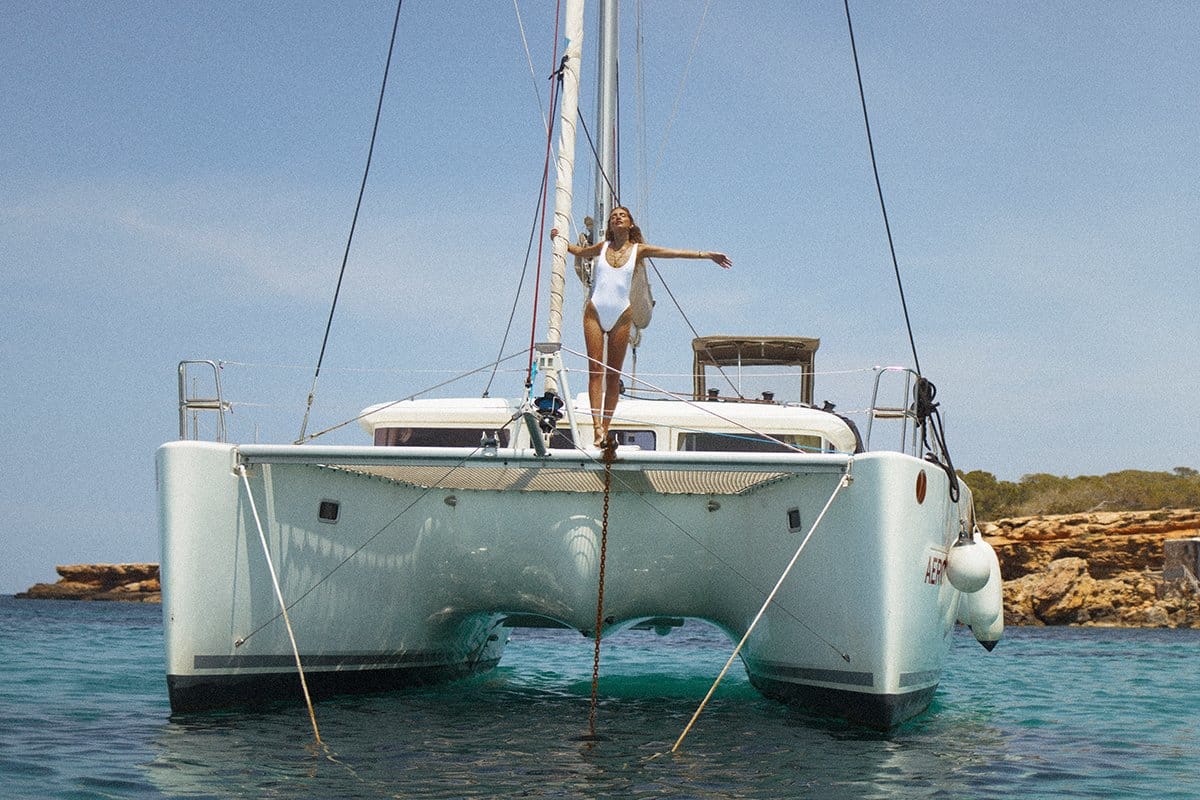 6 getaways you're going to want to enjoy this fall
Post-vacation blues are more tolerable when you're making new travel plans. These 6 destinations should be on your radar.
Which ones do you still need to hit? 
 
We just returned from vacation and we still have an incessant itch to travel. Does the same thing happen to you? Then you probably have Wanderlust Syndrome. Fall isn't the most obvious season to plan a getaway, but there are some destinations that you can enjoy even more during this time of year thanks to the weather, the price (it's low season) and the warm magic that infuses the landscapes during this interval before winter. For everyone who wants to escape the crowds, fall is the perfect time: the destinations are calmer, the scenery is shaded with new colors and temperatures, and it's still nice enough to spend time outside. 
We've discovered six spectacular locations for you to enjoy. Check them out! 

Carcassonne, France:  Some places transport you to a different era as soon as you set foot in them. Carcassonne is a gateway in time to the Middle Ages. Located in the south of France (just 3 hours from Barcelona by car), this region is famous for being home to the most well-preserved medieval fortress in Europe.
 

La cité maintains the essence of the early cities, with narrow cobblestone streets, small hidden plazas, houses with wood-trimmed facades, neighborhoods filled with craftspeople and gremios, and a multitude of small businesses and gourmet shops that offer high-quality products, most notably foie gras, wines, and artisanal pastries. Within the same citadel on Rue Saint-Louis, there are small workshops of handicraft artists that are worth the visit.

Where to eat: L'Atelier de la Truffe (51 Rue Trivalle)
Where to shop: Rue Cros-Mayrevieille
Where to sleep: Hôtel de la Cité (Place Auguste Pierre Pont)
 

           
 
 
 
The Dehesa, Extremadura, Spain: Fortunately (or regrettably), this is one of the most untouched and undiscovered areas of Spain. Located in the province of Cáceres, a land of history and frontiers, of knights and explorers, the dehesa dominates the landscape and invites visitors to explore its oak-strewn meadows in search of autumnal colors.

Beyond this, Extremadura's gastronomic wealth is tremendous. The most well-known and recognized commodities may be the products derived from the Iberian pig, which is free-range and eats a diet of acorns, the Vera chili pepper, and the cheeses (called tortas here) from Casar and La Serena.

Where to eat: Atrio (Plaza San Mateo, 1, Cáceres)
Where to shop: Paseo de Cánovas, Calle Pintores 
Where to sleep: Hotel Hospes Palacio de Arenales & Spa (N-521, 100, Cáceres)
 
 

Copenhagen: One of the best things about Copenhagen is that you can visit almost all of the city on foot. Here, cars give way to pedestrians and cyclists, the air is fresh and pure, and the streets are wide and clean. Aren't those enough reasons for you to go? This region in the north of Europe unfolds before us with infinite possibilities.

In addition to the Little Mermaid and the Tivoli Gardens, the Danish capital has a lot to offer. There are attractions and places of interest for all tastes, and the best part is that the majority of them are within a short distance of each other. Some of the must-sees: City Hall Square, the new port, the Designmuseum, and many more!

Where to eat: Café Paludan (Fiolstræde 10)
Where to shop: Strøget Street, Illums Bolighus, and HAY
Where to sleep: Hotel Sanders (Tordenskjoldsgade 15)


Formentera, Spain: When the summer crowds disappear, Formentera returns to its normally quiet and sleepy rhythm. During fall, the smallest island in the Balearic archipelago transforms into paradise for cyclists and hikers, offering some thirty green routes to explore the island extensively while serenaded by the ocean in the background.
 
Formentera is a strip in the sea that stretches from the color and magic of Es Caló, one of the most beautiful and characteristic towns throughout the entire coast, to the striking cliffs of La Mola, where the island appears to rise and hang frozen high above the sea.
 
Must-see: Start at the Es Cap de Barbaria Lighthouse (which inspired the film director Julio Medem) and head to Estany Pudent and Ses Salines, passing through the Sa Pedrera, a desert of rocks, along the way. 
 
Where to eat: Amancio Casa de Comidas (Carrer de sa Ferreria, 1)
Where to shop: Sant Francesc Xavier
Where to sleep: Can Tres Formentera (Camí de Can Simonet)
 

The Black Forest, Germany: When the Brothers Grimm described the enchanted wooden landscapes of their stories, they were surely referring to the Black Forest, owing to its dense vegetation and tree-filled groves as well as its idyllic lakes surrounded by small charming towns.

The Black Forest is a mountain range found in the southwest of Germany in the federal state of Baden-Wurttemberg. Freiburg, one of its most well-known cities, is perfect to explore in one or two days: it has a city center that is well preserved and relatively small, and it offers the possibility to indulge in both culture (with 14 museums and various theaters) and haute cuisine (there are more than 13 Michelin-starred chefs).  
 
Where to eat: Café de la Fonderie (Route de la Fonderie 11)
Where to shop: Kaiser-Joseph-Strasse (or Kajo) 
Where to sleep: Colombi Hotel (Rotteckring 16)


 
 
 
Barcelona: Barcelona is one of the most enchanting cities to visit in Spain. The capital of Catalonia is known for its culture, lively neighborhoods, gastronomy, and emblematic buildings. Do you want to get away?
 
Where to sleep: Casa Bonay (Gran Via de les Corts Catalanes, 700)
Where to shop: Gothic Quarter 
Where to eat: La Plata (Carrer de la Mercè, 28)
 

     
    
 
 
 
The globetrotter look... 
Now that you know where you're going, we've got the perfect look for you that's comfortable and gets it right