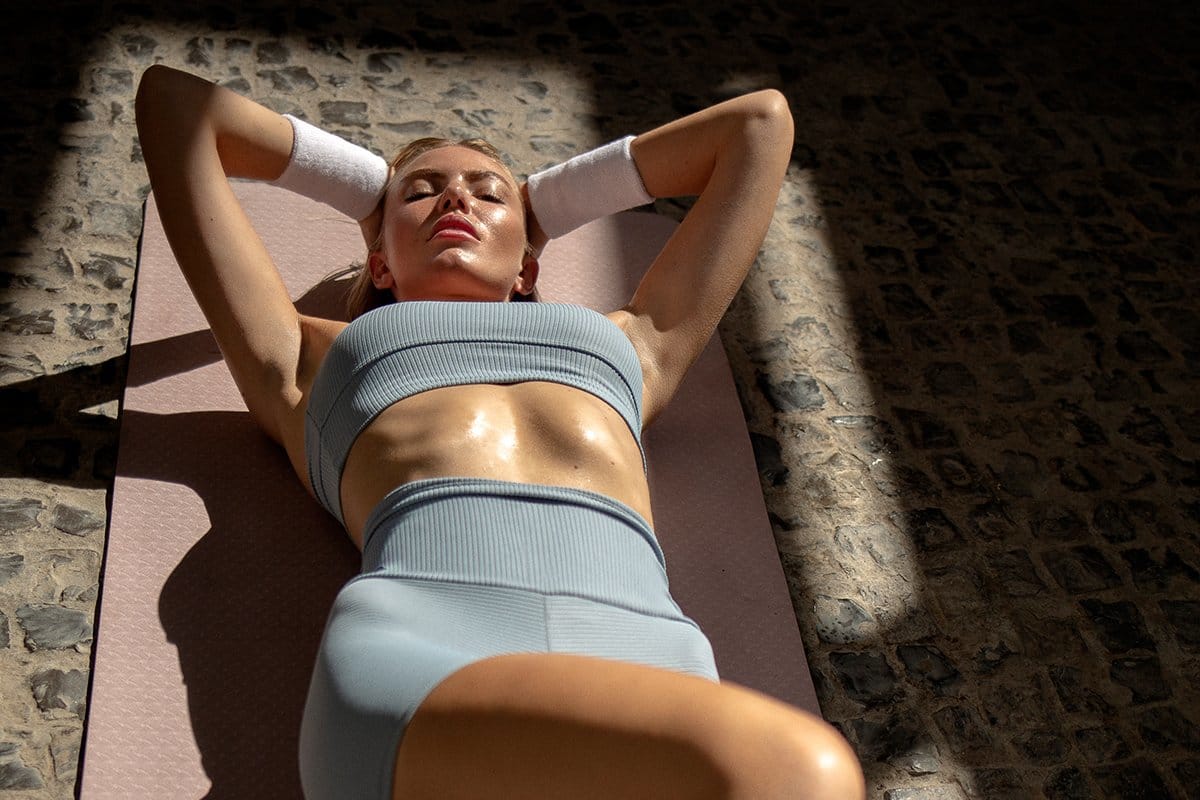 5 essential apps for your workout
Whether you enjoy exercising outside or working out at home, these are the apps that you need to include in your fitness routine
We know that a smartphone app is not a substitution for a professional trainer and that the human factor is vital, but during the times of uncertainty (and lockdowns) that we're living in now, these types of programs can prove to be very helpful, offering all types of solutions, from counting exercise intervals to meticulously tracking our progress.
Fall is the best season to begin a fitness routine and establish healthy habits that accompany us through the rest of the year.
In the iOS and Android app stores, the broad offering of fitness apps makes it difficult to choose only one (or two or three). We've tried 5 in total (using the free versions) and we're excited to recommend them.
SWORKIT
If you want to have a workout partner, Sworkit is the app that you've been looking for. I
t's subscription-based, and with one, you can create personalized workout routines. It has an easy-to-use interface, and the exercises are divided into four main groups: strength, cardio, yoga, and stretching, with each one including diverse workout plans.
It allows you to choose the amount of time that you have available (from 5 minutes to an hour), your goal (to lose weight, stay in shape, etc.), and the part of the body you'd like to focus on (core, abs, glutes, etc.). Using these answers, it creates a training plan which includes examples and times you.

FREELETICS
Freeletics offers more than 1,000 workout variations to improve strength. The first time that you open the app, you'll take a short test to establish your fitness level and determine what your needs are. It's pretty impressive. Once the test has been taken, the app recommends a type of workout (strength, cardio or mixed) which you can later modify according to your requirements. It also
includes images and various motivational stories from people who have improved their fitness thanks to this software. Users are also able to compete with each other.
8FIT
Not all fitness apps are about training tips and plans; there are some that embrace nutrition advice. 8FIT provides information about each physical exercise and what to eat (and what not to eat), and based on this, you can create your own personalized plan, whether it focuses on losing weight, gaining muscle or simply improving endurance.
On the topic of food, the app asks what type of diet you follow (vegetarian, vegan, paleo), allergies and exclusions, and the kind of recipes you like (quick, inexpensive, for the whole family), as well as other considerations.

7 MINUTE WORKOUT
Based on the famous HIIT method (High Intensity Interval Training) from which it gets its name, this app has twelve fitness routines requiring just a chair and a wall, and which consist mainly of squats, planks, and jumps. The exercises are done for intervals of 30 seconds, with 10 second breaks between each one, for a period of 7 minutes. The app marks time in two ways: through a stopwatch and through voice.
STRAVA
Strava is the most successful social network for athletes, which is popular, most of all, with cyclists and runners. Active since 2009, it has millions of users throughout the world. Though they are primarily runners, cyclists, and triathletes, it also includes those who practice sports as a hobby, all of whom are connected together. You can chat with friends, as well as make comments and like content that they share, which of course, always has to do with sports and training.
The app not only allows you to track your activities and training, it also lets you compare yourself with other registered profiles on the app.

Which one are you going to choose?